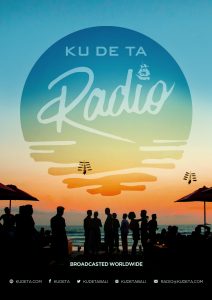 LE KU DE TA Radio Show vous offre chaque week-end 2 heures de balade auditive. Un voyage musical élégant, exotique, qui vous emmènera sur la plus belle plage de Bali, celle du KU DE TA.
Le KU DE TA est l'un des clubs les plus prisé d'Indonésie. Chaque soir, des milliers de clubbers du monde entier viennent danser sur des rythmes parfois langoureux, tantôt  plus rapide.

Chaque week-end, MUSIQUE DETENTE LA RADIO accueille  la musique jouée par Stevie G, DJ résident ainsi que celle de nombreuses stars des platines de passage au KU DE TA, le tout sous la direction artistique d'Arshad Rizvi (AKA héros de Loco) .
Le vendredi et le samedi, de 22h à minuit, laissez-vous emporter par la musique et imaginez-vous, les pieds dans le sable blanc du KU DE TA à Bali.
Le KU DE TA Radio Show, seulement sur Musique Détente La Radio!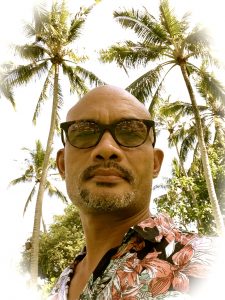 Stevie G, Dj résident du KU DE TA et animateur du KU DE TA Radio Show.
Voici la Playlist du Vendredi 21 Avril

PART 1
Andrew Clarke Give it up
Safety Scissors progress & perserverance (Dave Aju remix)
Magnetic Soul Come Into My Life
Sinkane Deadweight
Steely Dan Jack of Speed (Air Zaire Edit)
Roberto Lodola Feeling of the sun
PART 2
Hundreds un-unify (Kasper Bjorke remix)
Kasper Bjorke Heaven ( Nicolas Jaar Remix)
HiFi Sean Monday Morning Sunshine (Sunrise Dub)
Joakim Samurai
The XX Tides
Jay Shepheard Pipes & Sneakers (Manual Tur & Dplay remix)
PART 3 & 4
Guestmix by C.M.A.
Voici la Playlist du Samedi 22 Avril
PART 1
Gonzales Knight Moves (Original Mix)
Trio Mocoto Nao Adianta
Nova Nova Prisoner's Song (Extended Original Mix)
NOVIKA Miss Mood (Satin Jackets remix)
BtK Feat: Dyanna Fearon Ahora (Radio Edit)
Psychemagik Valley Of Paradise
PART 2
Crazy P Heartbreaker
The Socialites Only this moment (Satin jackets remix)
Winston Giles High On A Feeling
Tiger Cubes 2012 Thinking About You
Sixth Avenue Express Goodbye
Karmon Feat. Terry Shand Take My Hand (Dub Version)
PART 3
Vincenzo & Minako Junebug (Vocal Mix)
James Welsh The Way
All The Colours Shame (That's Nice Remix)
Max Lyazgin & Hot Sand Soul Ties
Panama Strange feelings
Lazyboy Pica Disco
PART 4
Aimes Harmonique Comsique(beach version)
buscabulla metele (cesere remix)
Rae & Chrsitian Favorite game ( Mang dynasty vocal remix)
A vision of panorama reef
Beardyman mountain side cosmodelica remix)
rudy's midnight machine shimmering coast